This is a Sponsored post written by me on behalf of Personal Capital for SocialSpark. All opinions are 100% mine.
It's very important to keep all the financials details in single point, isn't it? Who are all agree the above point? Hope everyone will agree. Let's assume we are keeping the financial details in scatted manner. Either it's difficult to track all details or it will consume some amount of time to consolidate all the details.
In this technology world, we are all using hi-fi mobiles such as iPhone, iPad or any other Android device. Also we are using some more informatics apps.  In addition to that app, just give a try to personal capital banking and investing app.
Do you have this question in mind?
Why I need to go for Personal Capital Banking and Investing app?
What is the advantage of this app?
Answer is simple, read below points
It allows you to access all your financial accounts in one aggregated view.
User's asset growth is presented in a beautiful, concise, and clear format.
Accounts from disparate investment formats (such as mutual funds, stocks, money market accounts, checking/savings) are integrated with ease.
Private investment advisors are available to provide additional account management services for a low 1% fee, but the app itself is 100% free.
Advantage of Personal Banking app compared to other app in market
Consolidate all your financial accounts in one single view, Look and feel of aggregated view is good compared to other app
By identifying mutual fund fees, it allows you to see where you could save money
By using this app you can track down your income, savings and investment performance.
In addition to that, it allows you to calculate mutual fund fee, 401k free organizer and universal check up.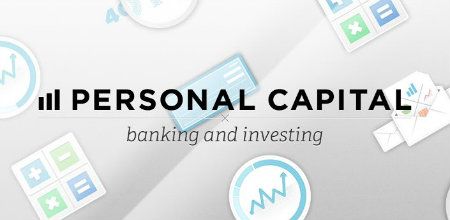 This app is available for iPad, iPhone and for Android devices. You can download this app for your device by clicking the respective links.